Week 2 Review: A Clean & Organized Desk
28 DAYS TO A CLEAN & ORGANIZED HOUSE: PART 4
This past week I was planning to follow Crystal Paine's 4 Weeks to a More Organized Home Challenge. Since this was the second week of her challenge I decided to pick and choose tasks from the first two weeks to tackle.
These are the tasks I completed this week:
Cleaned out the refrigerator
Cleaned out the freezer (I wiped it down but didn't go through all the food in there yet)
Did a quick clean of the bathroom
My husband does the vacuuming so that was also done this week.
The most impactful change was organizing my desk. I work from home 4 days per week and I spend the vast majority of that time on my computer at my desk. It's always covered in binders and papers and cables. I never knew how to keep it under control.
I didn't take a before photo but this picture (cropped from a larger photo) was taken a few months ago and is pretty typical.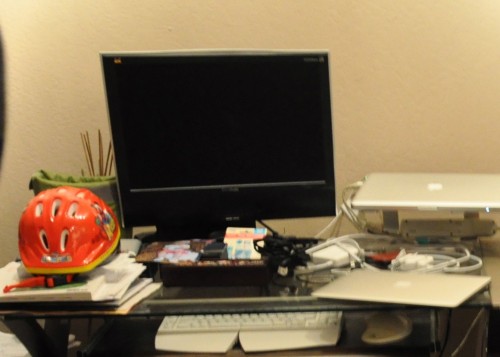 Purchasing a few organizing items for the rest of the house left me wondering what I could do for my desk. I found two standing organizers that are now holding the binders and papers. The cables are wrapped up as much as possible and the ones I'm not using are in my old iPhone case. I can't believe how much of my desk I can see! I absolutely love it.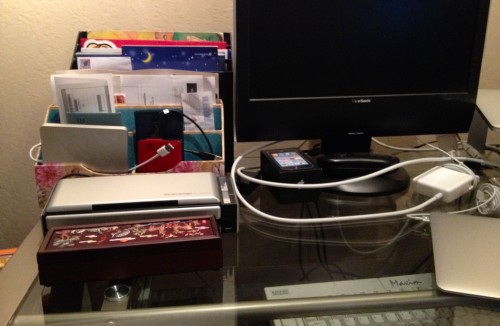 Related Posts
No Responses