Week 3 Review
28 DAYS OF REMOVING CLUTTER: PART 9
Despite being sick for much of this past week I ended up being quite productive. My goal was to focus on organizing and cleaning areas in our home that typically collect clutter, specifically my desk, the kitchen table, and our bookshelves. Here's what I accomplished:
Put away items that don't belong on the kitchen table (papers, toys)
Got rid of some items in the kitchen cupboards that I no longer use since I've started eating Primal (flour, rolled oats, etc.)
Moved items from the counters and the top of the fridge to the newly found room in the cupboards
Re-organized the bookshelf (I still want to give away more books)
Scanned a lot of paper that had collected on my desk (I use the Fujitsu ScanSnap scanner and scan all my paperwork and my son's artwork directly into Evernote)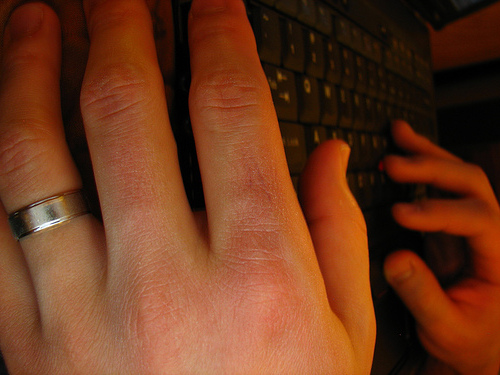 This next week I'm going to focus on removing the clutter on my computers. Specifically I'll be removing and organizing the many files I have on my desktop and the emails in my inboxes. I've realized that I collect clutter in so many places (including virtual places and in my head) and all of it weighs me down.
Related Posts