How to be Disciplined Every Day
28 DAYS OF NO SUGAR & NO CAFFEINE: PART 10
I've been struggling with daily discipline a lot lately. In typical fashion I've been blaming myself for the areas where I fall short.  I'm not reading my Bible enough, I'm not praying enough, I'm not meditating, the house is too messy, my son is going to bed too late again, I'm going to bed too late, I'm not getting enough done at work, I want to drink coffee and eat sweet potatoes, etc, etc.
I think over and over again about all the things I should be doing and how I need to be more disciplined so I can improve. This is craziness.
When I read what Scripture has to say about discipline I remember that I can't do it on my own. How easily I forget to rely on God and try to handle everything myself.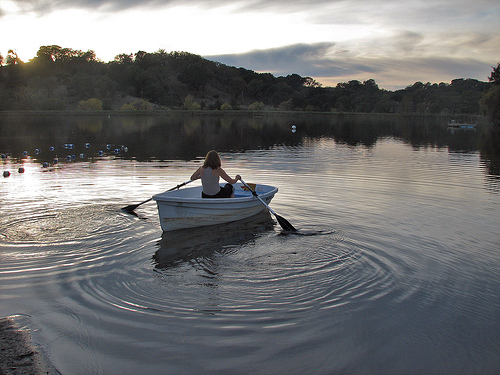 "It is for freedom that Christ has set us free. Stand firm, then, and do not let yourselves be burdened again by a yoke of slavery… But the fruit of the Spirit is love, joy, peace, forbearance, kindness, goodness, faithfulness, gentleness and self-control." (Galations 5:1 and 5:22-23)
Chris has set me free. I put myself back in slavery when I burden myself by trying to be perfect on my own. Self discipline is a fruit of the Holy Spirit. The Holy Spirit offers me all of the power, love, and self-discipline that I need.
"For the Spirit God gave us does not make us timid, but gives us power, love and self-discipline." (2 Timothy 1:7)
When I feel overwhelmed by my lack of discipline and all of the areas where I'm falling short I need to put my focus back on Jesus, and Jesus alone. Like Martha I often have my focus in the wrong place.
"As Jesus and his disciples were on their way, he came to a village where a woman named Martha opened her home to him. She had a sister called Mary, who sat at the Lord's feet listening to what he said. But Martha was distracted by all the preparations that had to be made. She came to him and asked, 'Lord, don't you care that my sister has left me to do the work by myself? Tell her to help me!'

'Martha, Martha,' the Lord answered, 'you are worried and upset about many things, but few things are needed—or indeed only one. Mary has chosen what is better, and it will not be taken away from her." (Luke 10:38-42)
When I keep my focus on Jesus by praying, reading my Bible, reading Christian books, and meditating all of the other areas of my life become more manageable. The Holy Spirit does indeed give us everything we need if we will submit ourselves to God.
Related Posts