Top 5 Primal and Paleo Resources
28 DAYS OF NO SUGAR & NO CAFFEINE: PART 11
When I first decided to try eating primally to see if it would help with my digestion and constipation issues I found Mark's Daily Apple and read tons of his blog posts and the success stories on his site. As the months went on and I felt so much better I realized much of what I thought I knew about good nutrition was wrong.
I discovered there is a large Paleo/Primal community online.  These are the top 5 resources that have helped re-educate me, provided great recipes, and given me the motivation to continue on my Paleo/Primal journey.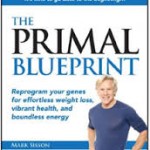 1. The Primal Blueprint

The Primal Blueprint dispels a number of the myths that modern medicine and conventional wisdom have come to accept as fact. Author Mark Sisson, of marksdailyapple.com, takes the reader on a fascinating journey through human evolution, comparing the life and robust health of our hunter-gatherer ancestors with a day in the life of a modern family – exposing potential health issues that arise from trying to do the right things living in the 21st century.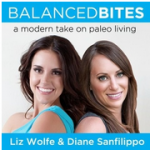 2. Balanced Bites Podcast
A practical and modern approach to holistic & Paleo nutrition with a healthy dose of humor. Hosted by Diane Sanfilippo, who created the 21 Day Sugar Detox, and Liz Wolfe (of Cave Girl Eats)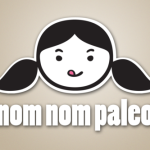 3. Nom Nom Paleo
Delicious recipes that our whole family loves, including my 3-year old son.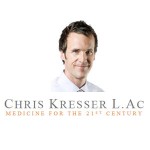 4. Chris Kresser
Chris is a licensed acupuncturist and practitioner of integrative medicine. His posts are always highly researched and I've learned a ton about digestion from him.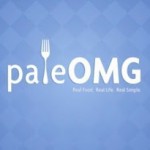 5. PaleOMG
Great, quick recipes with a dose of humor.
Related Posts